Instructor: Mary Gulino
Tuesdays 10am-12pm


GET THE BEST OF BOTH WITH THIS CLASS!
This is an ADVANCED LEVEL workshop where we will work on different projects each week,
with written instructions to download and practice in both Adobe Photoshop and Lightroom Classic CC.

Use your own computer with Adobe Photoshop CC & Lightroom Classic CC INSTALLED & READY TO USE,
if you'd like to follow along with the instructor. Second monitor is helpful but not necessary.
Computer is not necessary to take this class
Instructor will share screen through Zoom so that
students can watch demonstrations and follow along on their own computers with the same images
* An extra monitor can definitely come in handy to watch demo on one screen and work on the other screen *
Topics may include but will not be limited to the following:
Navigate Lightroom Classic CC and maximize all of it's amazing tools
Work with Luminosity and Color Range Masks and Auto Mask in Lightroom Classic CC
Work with frequency separations, alpha channels and luminosity masks in Photoshop
Work in Photoshop CC with adjustment layers, layer masks and masking/unmasking
Utilize blending modes in the layers palette and various tools
Experiment with LUTs in Photoshop CC
Discover and explore the benefits of Content Aware Fill
Organize and expedite your editing techniques in Lightroom CC
Learn shortcuts of the tools in the Photoshop CC toolbar
Improve harsh lighting & soften hard facial lines in a variety of ways
Whiten teeth & remove blemishes/pimples/scars
Experiment with special effects & filters
SIGN UP FOR THIS WORKSHOP TODAY!
ONLINE CLASS SIZE IS LIMITED TO ONLY 6 STUDENTS
6-WEEK ONLINE ADVANCED PHOTOSHOP & LIGHTROOM CC WORKSHOP BEGINS TUE 2/14 10AM-12PM
CLASS DATES: CLASS DATES: 4/11, 4/18, 4/25, 5/2, 5/9, 5/16
CLASS SIZE LIMITED TO ONLY 6 STUDENTS | COST $200
TEXT 949-371-3375 FOR LINK TO PAY WITH ZELLE

OR SCAN QR CODE BELOW TO ENTER AMOUNT & PAY WITH VENMO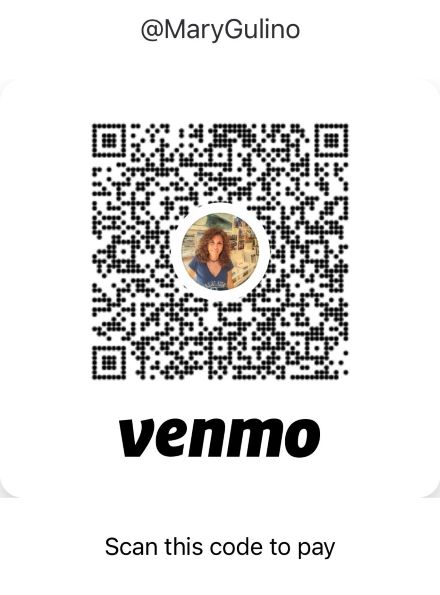 SIGN UP WITH A FRIEND!!

CLASS WILL ONLY RUN WITH MINIMUM OF 4 STUDENTS. QUESTIONS? MARY@MYARTISTLOFT.COM
* All workshop fees are non-refundable. Credit toward the next available workshop of the same subject will be given if cancellation is made more than 24 hours prior to the beginning of the registered workshop. No credit will be given if cancellation is made less than 24 hours prior to the beginning of the registered workshop. *
* This information is subject to change. *
If these dates don't work with your schedule or if you'd like individual attention,
CLICK HERE FOR INFO ON IN-PERSON OR LIVE ONLINE ONE-ON-ONE PERSONALIZED LESSONS
FOR INFO ON WORKSHOPS IN CA & AZ, EMAIL US AT MARY@MYARTISTLOFT.COM