1-Day Adobe Lightroom CC Workshop I: Importing & Organizing Your Photos
Saturday 4/1 12:30-4:30pm
Instructor: Mary Gulino
@LBUMC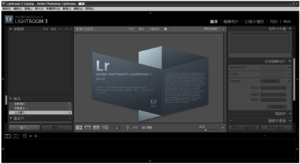 ARE YOUR PHOTOS A MESS ON YOUR COMPUTER?
ARE THEY STILL IN YOUR CAMERA WAITING TO BE IMPORTED?

Adobe Lightroom is one of the industry-standard premiere organizing and photo-editing softwares available today. Learn how to import your photos into Adobe Lightroom CC and organize them. We will discuss Collections, Collection Sets, Smart Collections, Keywording, Labeling, Starring and Flagging.
Adobe Photoshop & Lightroom CC are available through the Adobe website as the "Photographer's Plan" for $9.99/month for both PC & Mac computers. You can even download a 30-day free trial of the software from Adobe.com!
Bring your own laptop with Adobe Lightroom CC installed and ready to use,
if you'd like to follow alongside the instructor
Laptop is not necessary to take class
Instructor will have laptop connected to projector so that
students can watch demonstrations on large screen
and follow along on their own computers.
SIGN UP FOR THIS WORKSHOP TODAY!!
WORKSHOP SAT 4/1 12:30-4:30 Reg. $149 SPECIAL LIMITED-TIME PRICE $99.99


** CLASS WILL ONLY RUN WITH A MINIMUM OF FOUR STUDENTS**

INQUIRE AT INFO@MYARTISTLOFT.COM
* All workshop fees are non-refundable. Credit toward the next available workshop of the same subject will be given if cancellation is made more than 24 hours prior to the beginning of the registered workshop. No credit will be given if cancellation is made less than 24 hours prior to the beginning of the registered workshop. *
* This information is subject to change. *

If these dates don't work with your schedule or if you'd like individual attention,
CLICK HERE FOR INFO ON ONE-ON-ONE PERSONALIZED LESSONS

CLICK HERE FOR A SCHEDULE OF UPCOMING CLASSES IN LAGUNA BEACH, CA & ARIZONA

FOR WORKSHOPS AT THE PERA CLUB IN TEMPE, AZ, EMAIL US AT MARY@MYARTISTLOFT.COM