Instructor: Owner, Mary Gulino



TURN A PHOTO LIKE THIS… INTO A PHOTO LIKE THIS!!
TIRED OF SHOOTING ON AUTOMATIC?

Want to learn how to take advantage of your camera's advanced settings and get the beautiful photographs you've always dreamed of?
In this LIVE ONLINE "ZOOM" class, we will cover the basic camera settings, including f-stops/aperture, shutter speeds, ISO, light metering, focus areas, focus modes and white balance. Discussion on the various elements of design and composition in order to focus on a more artistic exploration of photography. Topics will include landscapes, portraits, action, architecture and still life photography. Class will include lecture, project assignments and critiques.
Begin to really "see" all that surrounds you with new eyes.
GET THE BEST OF BOTH WITH THIS CLASS!
IF YOU'D LIKE TO IMPROVE THE PHOTOS YOU'VE ALREADY TAKEN,
THEN THIS IS THE CLASS FOR YOU!
Take advantage of all that Adobe Photoshop CC & Adobe Lightroom Classic CC have to offer!
Adobe Photoshop CC & Lightroom Classic CC are the industry-standard premiere photo-editing softwares available today. Learn more than just simple tweaking and retouching of photographs. These softwares have tremendous creative potential. Unlock that potential in this workshop and learn how to turn your photos into artistic works of art!
Adobe Photoshop & Lightroom Classic CC are available through the Adobe website for $9.99/month
for both PC & Mac computers.
Download them both from www.adobe.com and please have them ready to go before the first class.
Use your own computer with Adobe Photoshop & Lightroom Classic CC installed and ready to use,
if you'd like to follow along with the instructor
Computer is not necessary to take this class
Instructor will share screen through Zoom so that
students can watch demonstrations and follow along on their own computers with the same images
* An extra monitor can definitely come in handy to watch demo on one screen and work on the other screen *
Students will learn to:
Navigate the Camera Raw window in Photoshop CC
as well as the Library and Develop Modules in Lightroom Classic CC

Understand

the most popular tools while also learning
how to import, organize and set keywords, labels and ratings for your photographs

Work with adjustment layers, layer masks and masking/unmasking

Utilize blending modes in the layers palette and various tools




Learn shortcuts for the tools in the Photoshop toolbar

Improve harsh lighting & soften hard facial lines

in portraits/people photos

Whiten teeth & remove blemishes/pimples/scars or unwanted items from a photograph

Improve light, shadows and color in landscape scenes to create more depth

Experiment with special effects & filters
SIGN UP FOR THIS WORKSHOP TODAY!!
CLASS DATES: 4/21, 4/28, 5/12, 5/19, 6/2, 6/9 (NO CLASS 5/5, 5/26)
CLASS SIZE LIMITED TO ONLY 10 STUDENTS | COST $200
TEXT 949-371-3375 FOR LINK TO PAY WITH ZELLE

OR SCAN QR CODE BELOW TO ENTER AMOUNT & PAY WITH VENMO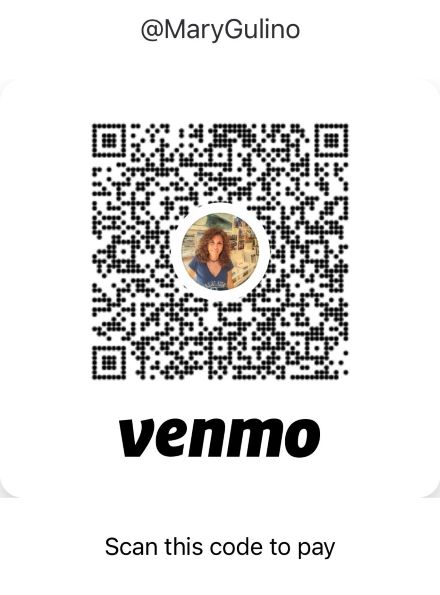 SIGN UP WITH A FRIEND!!

CLASS WILL ONLY RUN WITH MINIMUM OF 4 STUDENTS. INQUIRE AT INFO@MYARTISTLOFT.COM

Classes held LIVE ONLINE OVER ZOOM

* All workshop fees are non-refundable. Credit toward the next available workshop of the same subject will be given if cancellation is made more than 24 hours prior to the beginning of the registered workshop. No credit will be given if cancellation is made less than 24 hours prior to the beginning of the registered workshop. *
* This information is subject to change. *

If these dates don't work with your schedule or if you'd like individual attention,
CLICK HERE FOR INFO ON IN-PERSON OR LIVE ONLINE ONE-ON-ONE PERSONALIZED LESSONS

CLICK HERE FOR A SCHEDULE OF UPCOMING CLASSES IN LAGUNA BEACH, CA

FOR LIVE ONLINE 1-ON-1 PERSONALIZED LESSONS & WORKSHOPS, EMAIL US AT MARY@MYARTISTLOFT.COM